Back
WEBINAR - Tackling IT Security in Small Businesses: Mitigating Risk with Devolutions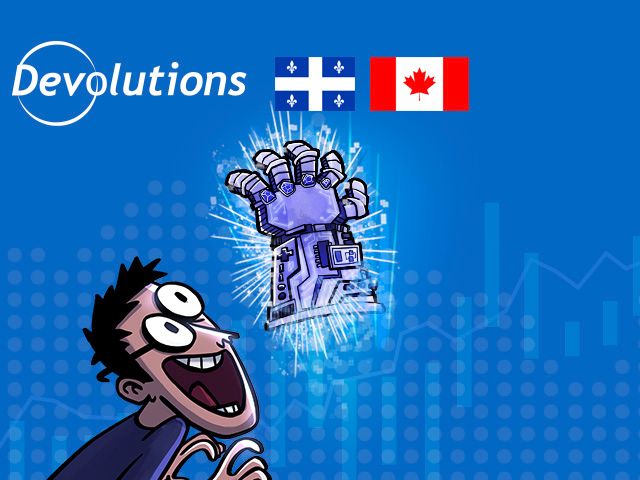 WEBINAR - Tackling IT Security in Small Businesses: Mitigating Risk with Devolutions
Webinar
November 22, 2023 - November 22, 2023
10:30 - 11:30 EST
Navigating the landscape of IT security can be intricate, especially for small businesses that may lack expansive resources. Recognizing the unique challenges and constraints of these enterprises, Devolutions is excited to offer a webinar tailored exclusively for them. If you're an IT professional committed to fortifying your small business, then this is an event you won't want to miss.
Join us for "Tackling IT Security in Small Businesses: Mitigating Risk with Devolutions." This session will delve deep into actionable strategies and insights, ensuring you're equipped to:
Pinpoint and analyze vulnerabilities even within constrained IT frameworks.
Establish robust defenses against cyberattacks and potential data breaches.
Reserve your spot today and gear up for an engaging hour of learning and discussion on November 22 — from the comfort of your own office chair. See you there!
About the speakers
Maurice is the VP of Products at Devolutions and is focused on monitoring the Identity and Access Management space to better evolve his portfolio of Privileged Access Management solutions. He works with analysts, customers, and partners alike and has acquired a deep knowledge of the PAM space and now extends this focus to Zero Trust. He uses a pragmatic approach to implementing features that businesses of all sizes can benefit from.
Adam Listek
Technical Product Marketer
As an IT specialist with over 20 years in the industry, I work hard to stay up to date on new and emerging technologies. Having worked in diverse fields from healthcare to higher education, I love new challenges and creating in-depth content to share with the world!
Yann Lemasson
Product and Video Marketing Specialist
Hello, I'm Yann, a passionate communicator experienced in various media with 15+ years of experience. I am currently the Video and Product Marketing Specialist at Devolutions, where I have the privilege to collaborate with a stellar team of professionals. I thrive on meeting new people, learning new skills, and creating compelling content. Nice to meet you!