Remote Desktop Manager
Remote Connections & Passwords. Everywhere!
Free
Edition
For individual users who don't need to share remote connections and privileged passwords with other IT professionals.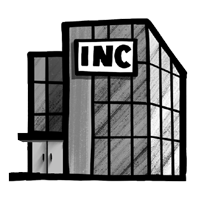 Team
Edition
For MSPs, IT professionals & helpdesk technicians who need to share remote connections and privileged passwords with other team members.
Centralize, Manage and Secure Remote Connections
IT departments are responsible for managing and controlling access to an ever-growing inventory of on-site and off-site servers, computers and devices. Yet relying on multiple remote connection tools and password managers is inefficient, frustrating and unsecure. Instead of being treated to streamlined clarity, IT pros, sysadmins and help desk technicians struggle with ongoing chaos. The solution is to centralize remote connection technologies, remote machine data, password management, and access control on a platform that is secure, scalable, and refreshingly simple to use.
Request a Live Demo
Our team is dedicated to helping you get the most out of our solutions.
SCHEDULE YOUR LIVE DEMO
Associated Software
Remote Desktop Manager (RDM) integrates with Devolutions Server (DVLS), which is Devolutions' self-hosted Privileged Account Management (PAM) platform. DVLS features robust role-based access control for all administrative users. RDM can be further enhanced by our companion tool, Devolutions Web Login, which enables automatic connection to websites.
What The Community Has to Say
"I manage over 120 servers on 10 locations. I've tried other remote desktop tools and Devolutions is by far the best I've tried. Very easy to set up and organize. Lots off tools other than remote desktop are built into the app. Things like services, ping, port scan etc. Remote desktops open in tabs which makes it very easy to switch from server to server. Also the ability to store multiple passwords and assign them as needed is a real plus."
~Administrator in Civil Engineering
Read More Reviews
"This product is truly the "Swiss Army Knife". When you think they've hit the mark, they go and add more functionality when you think there couldn't be much more. Starting from a simple tool to manage numerous connection types, it has morphed in to so much more. Many companies try to throw every feature, plus the kitchen sink, just to increase their version number. That is not the case with Devolutions. Each upgrade truly enhances the product!"
~Director, Global Engineering Cloud
Read More Reviews
"This is a product that I strongly believe in. Rarely does a tool come along that becomes your entire toolbox. In the course of doing my daily work, I have to make hundreds of connections to remote servers, manage those servers, databases, web sites, application servers and developers. RDM gives me a centralized, single pane of glass from which to do all of it. I can store passwords using my favorite password manager, Keepass, write and assign scripts, manage services, and build custom connections to every device, server and workstation I manage."
~Frank M, VP
Read More Reviews
I'm very impressed with Remote Desktop Manager. It's a tried and tested, true enterprise team solution. It's easy to deploy, simple to use, and extremely feature rich. Truly a must tool for all IT Pros in today's world.
Remote Desktop Manager is extremely useful in my day to day work, making connecting to servers and services extremely easy across a wide variety of customer environments and connection types.
I work as a full time IT/Network Administrator, as well as doing IT consulting for smaller businesses on the side. With Remote Desktop Manager I simply create a folder for each company. RDP, LogMeIn, or Teamviewer, with Remote Desktop Manager it doesn't matter, I am always able to connect with just one tool.
Remote Desktop Manager is so much more than a tool for RDP. It's very robust in all that it can do and once you start using it, you'll never turn back. It's my go to tool for all my remote connectivity needs: RDP, iLo/iDRAC, SSH, VI Client, etc...
Feature set is huge, support is excellent!
Devolutions Remote Desktop Manager is a tool that just about every systems admin can use to make their lives easier.
Remote Desktop Manager is an Enterprise Architects best friend! I could not support Fortune 1000 customers without it!
Remote Desktop Manager has everything a support technician needs to manage remote desktop connections to a wide variety of different systems. It's more efficient than managing spreadsheets or text files to keep track of remote connections!
I'm working with Devolutions Remote Desktop Manager on different customer sites with different credentials and remote access types, like RDP, Citrix, SSH-Clients, Websites, etc. Remote Desktop Manager helps me to have quick access to the customer environment. If a new colleague attends the site I can export the customer configuration to share them with the new member. Great tool!
Remote Desktop Manager is one of the most feature-rich remote management tools I know. Aside from helping you organize your Remote Desktop connections, it supports a plethora of protocols and even allows you to administer virtualization solutions and cloud environments.
Devolutions Remote Desktop Manager, designed to meet the needs of SMBs and MSPs, provides a secure yet affordable approach to boosting productivity
Remote Desktop Manager is so much more secure than the many options that I have used or seen used in the past, and the speed to access the information or the servers is incredibly fast and easy.
Remote Desktop Manager is a wonderful and must-have tool you don't want to miss out. It's a 5-star program I highly recommended.
Remote Desktop Manager is a great tool which needs to be present in every IT Pro's toolbox.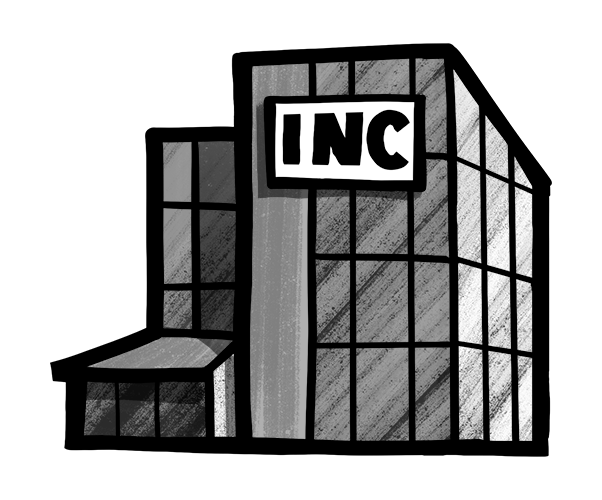 Team Edition
FREE 30-DAY TRIAL
Free Edition
Download Now