Back
ASCII MSP Success Summit Toronto 2022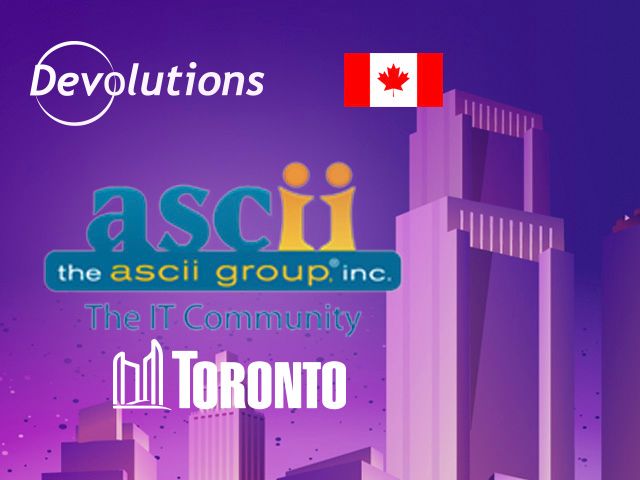 ASCII MSP Success Summit Toronto 2022
Sponsor & Exhibitor
July 27 - July 28, 2022
15:00 - 22:00 EDT
Devolutions is proud to participate again at another ASCII MSP Success Summit, being held July 27–28, 2022 at the Sheraton Centre Toronto Hotel in Toronto, Ontario, Canada.
ASCII Summits are business building events where MSPs come together to learn best practices, network, find new revenue streams and stay current with the latest industry trends. This event is geared to help MSPs network and discover new opportunities for growth.
Come and visit us, our Devolutions experts are looking forward to meeting you there.
We missed you!
Coming Soon