Back
Connexion : le salon de la transformation numérique 2023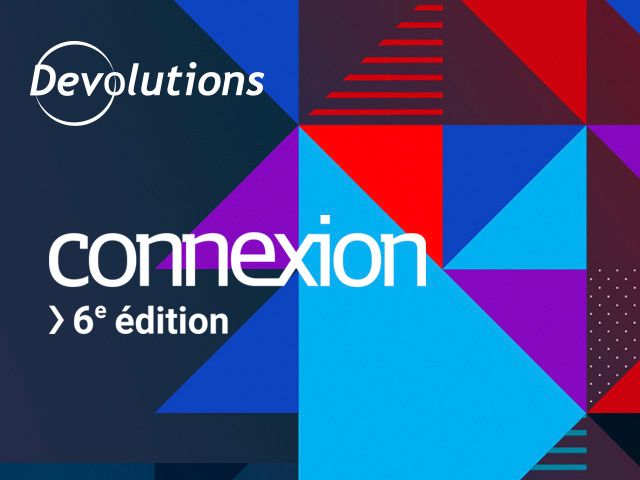 Connexion : le salon de la transformation numérique 2023
May 17, 2023 - May 17, 2023
08:00 - 17:00 EDT
On May 17, 2023, Devolutions will be present at Connexion: le salon de la transformation numérique (Connexion: the Digital Transformation Show) at the Montreal Convention Centre in Montreal, Quebec, Canada.
Connexion is the one-stop destination for professionals striving to optimize processes, both in terms of human resources and technology integration in the context of digital transformation. At Connexion, attendees can tap into the collective knowledge of experts in innovation, human resources, information technology, and governance to gain valuable insights into current solutions and best practices. Additionally, attendees will have the unique opportunity to learn about ways to make their businesses more efficient and competitive within their respective markets.
Unlock your potential for true transformation at Connexion!