Back
GoSec 2022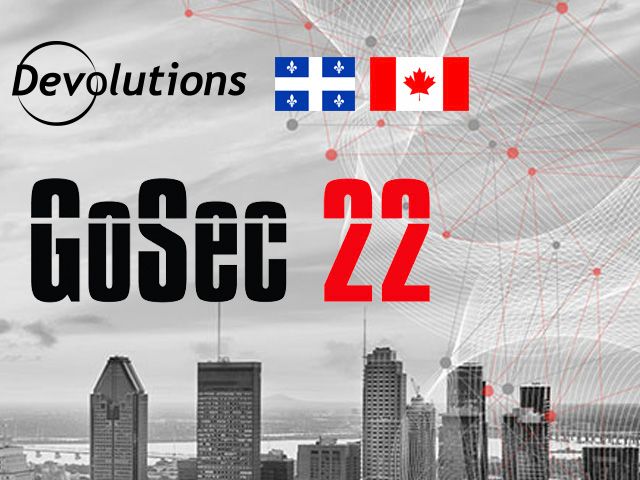 GoSec 2022
Sponsor & Exhibitor
September 7, 2022 - September 8, 2022
09:00 - 17:00 EDT
Devolutions is proud to be attending GoSec 2022, being held September 7–8, 2022 at the Montreal Convention Center in Montreal, Canada.
Canada's premier cybersecurity conference, GoSec invites experts, professionals, and stakeholders in the IT industry to connect, exchange ideas, and learn more about trending industry topics throughout a series of over 30 seminars.
Come and visit us, our Devolutions experts are looking forward to meeting you there.