Back
GoSec 2023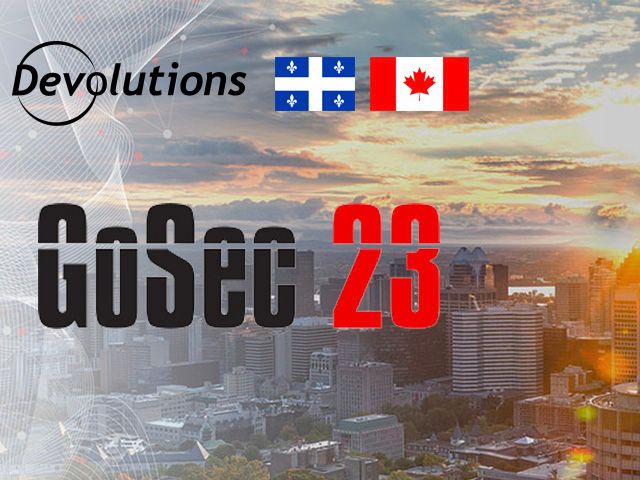 GoSec 2023
September 13 - September 14, 2023
11:00 - 21:00 EDT
Devolutions is proud to be attending GoSec 2023, being held September 13–14, 2023 at the Montreal Convention Center in Montreal, Canada.
GoSec is a highly anticipated annual event that brings together the brightest minds in the IT security industry and facilitates the exchange of ideas and the building of strong professional relationships. This two-day conference offers attendees access to over 30 live sessions covering critical topics such as Risk Management & Governance, Analytics, Intelligence & Response, Cloud Security & Cloud Sec Ops, DevSecOps, Hackers, Threats & Vulnerability Management, and much more. Through interactive sessions and collaborative workshops, attendees have the opportunity to gain valuable insights into industry trends, and connect with peers. Join us at GoSec for a truly engaging experience.
Come visit us in Montreal! Our Devolutions experts would love to meet you.
We missed you!
Coming Soon