Back
ITSec - Sommet de la sécurité informatique au Québec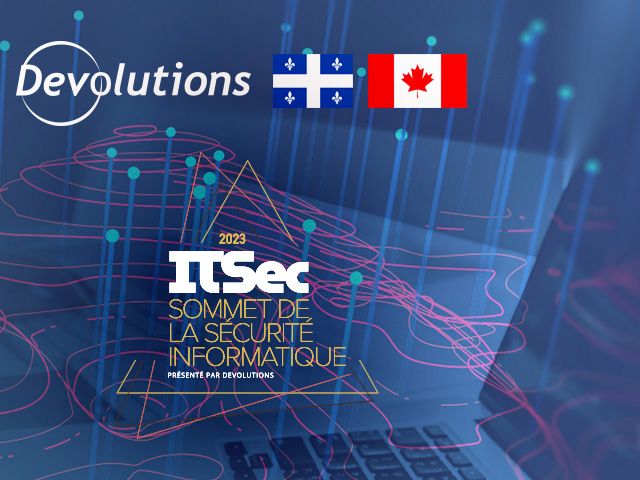 ITSec - Sommet de la sécurité informatique au Québec
June 1 - June 2, 2023
12:00 - 19:00 EDT
Devolutions is pleased to invite you to join us for the second edition of ITSec - Quebec's IT Security Summit, which will be held in person June 1–2, 2023, at the Saint-Hyacinthe Convention Center.
Created by IT professionals for IT professionals, ITSec is the only event in Quebec fully dedicated to IT security. Our speakers, experts in IT security, will explore subjects that are part of the IT professional's daily life, and will offer you solutions for protecting data, controlling access, and boosting productivity and security.
Join us for an extraordinary day! But don't wait too long to register: places are limited!
Visit our website for more information: https://it-sec.ca
Please note that this event will only be in French.
We missed you!
Coming Soon