Back
Kaseya DattoCon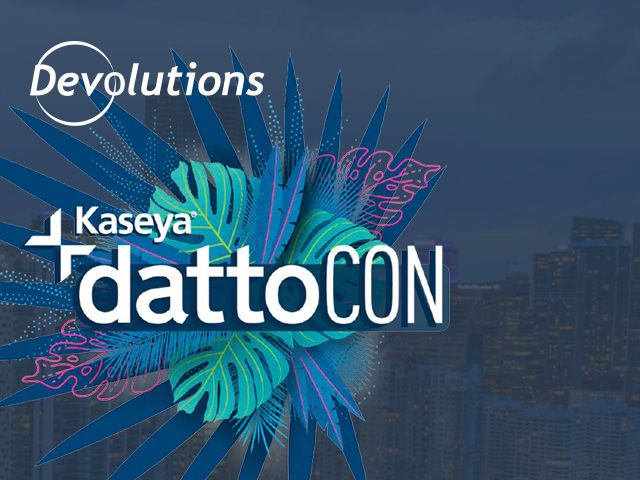 Kaseya DattoCon
Sponsor & Exhibitor
October 2 - October 5, 2023
11:30 - 03:30 EDT
Devolutions is excited to be returning to the Sunshine State to attend Kaseya DattoCon as bronze sponsors. This October 2–4, over 2,000 MSPs and industry leaders will convene at the InterContinental Miami hotel in Miami, Florida to delve into pertinent cybersecurity discussions guaranteed to send attendees home with real-world business strategies.
Kaseya DattoCon invites everyone from tech to exec to connect, exchange ideas, and learn more about the most powerful cybersecurity solutions currently on the market. DattoCon curates content for every role at an MSP. Attendees can look forward to an enriching experience that equips them with the knowledge and tools needed to excel in their endeavors.
Come discover Devolutions' solutions in sunny Florida! Our experts would love to get to know you.
Join the event!
Register