Back
SecTor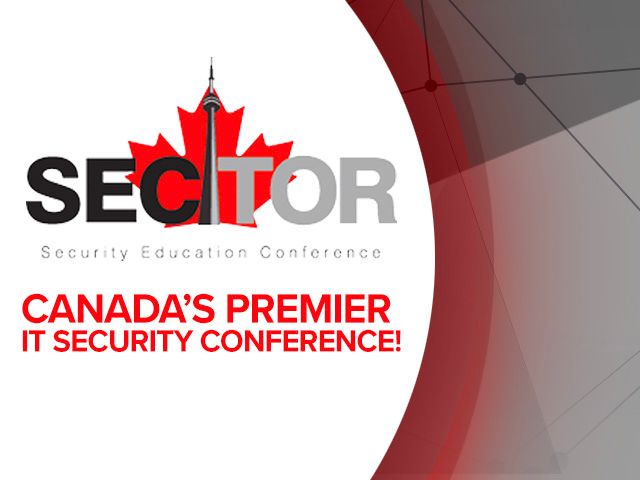 SecTor
Sponsor & Exhibitor
November 3, 2021 - November 4, 2021
08:00 - 16:00 EDT
As a proud sponsor of SecTor 2021, Canada's IT Security Conference, we're excited to offer you $50 off a Full Conference or FREE Expo Pass to this year's event when you book with our discount code Devolutions2021.
SecTor 2021 will be a hybrid event, providing attendees virtual access to content while offering in-person engagement and activities in the MTCC in downtown Toronto that are safe and appropriate for the conditions in November. Both virtual and in-person access are included in the price of this year's conference passes.
This year, your SecTor 2021 Full Conference Pass includes:
Access to all Keynotes
Access to all Technical, Management, SecFun, Tools and Sponsored Sessions
Access to Canada's largest IT Security Expo
Access to the in-person events taking place at the MTCC
Immediate on-demand access to all content for 90 Days after the conference
The option to add Black Hat Trainings to your registration (course info coming soon) Earning CPE credits
Come and visit us at our booth B318, our Devolutions experts are looking forward to meeting you there!