Back
WEBINAR - Beyond Remote Desktop Manager's Basics: Guide to Real-world Use Cases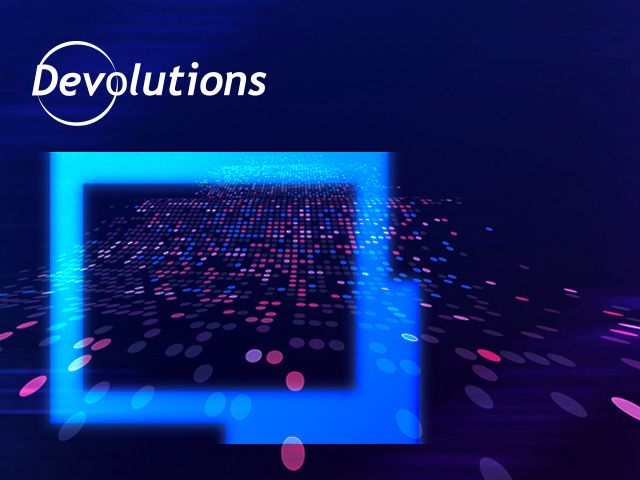 WEBINAR - Beyond Remote Desktop Manager's Basics: Guide to Real-world Use Cases
Webinar
September 26, 2023
14:30 - 15:30 EDT
Tune in to our LIVE webinar on September 26, 2023, from 10:30–11:35 a.m. (EDT) for an insightful journey that will go "beyond Remote Desktop Manager's basics" and explore the real-world applications of this remote-connection centralizing tool trusted by IT professionals and sysadmins all over the globe. In this webinar, you'll learn how you can improve your security while increasing your productivity by leveraging RDM's custom workflows and automation scripts, multi-platform integration, enhanced security measures, and more!
Register today, and join us on September 26 from the comfort of your own office chair for this educational online event! Our experts look forward to meeting you!
About the speakers
Yann Lemasson
Product and Video Marketing Specialist
Hello World! My name is Yann, and as a Digital Marketing Specialist, I am the unofficial YouTuber here at Devolutions. I work with the amazing marketing team, where we get to have a blast sharing our company's story as well as the solutions we offer. When I'm not at my desk, you can probably find me either making a coffee or filming a YouTube video in the Devolutions studio. As always, feel free to send me an e-mail at ylemasson@devolutions.net or drop a comment below, and don't forget to check out our YouTube channel (https://www.youtube.com/devolutions) and hit that Subscribe button!
Marc Beausejour
Subject Matter Expert
As a Subject Matter Expert (SME), I have a passion for staying ahead of the rapidly evolving IT landscape, keeping myself updated with the latest trends, innovations, and emerging technologies, enabling me to provide insightful guidance and strategic recommendations to clients or colleagues. With over 10 years of experience in the field of Information Technology, I have developed a reputation as a go-to expert for solving complex technical challenges and driving successful IT projects.
Adam Listek
Technical Product Marketer
As an IT specialist with over 20 years in the industry, I work hard to stay up to date on new and emerging technologies. Having worked in diverse fields from healthcare to higher education, I love new challenges and creating in-depth content to share with the world!
We missed you!
Coming Soon