Back
Webinar - Devolutions Products 2023 Roadmap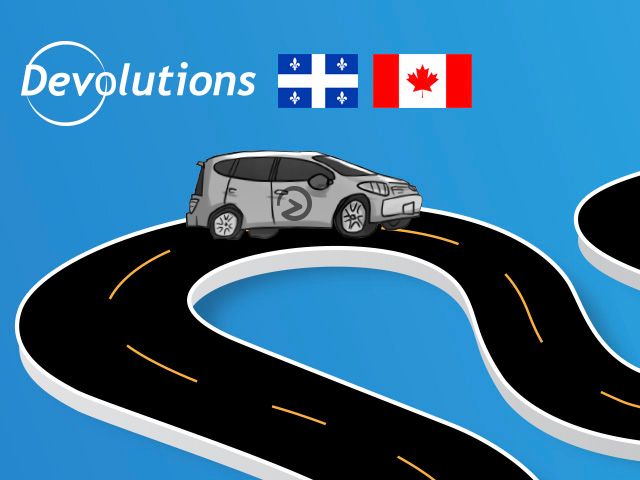 Webinar - Devolutions Products 2023 Roadmap
Webinar
April 11, 2023
14:30 - 15:30 EDT
Explore what Devolutions has planned for our products in 2023 with our Business Solutions VP, Maurice Côté, and Director of Software Engineering, Sébastien Duquette, in our upcoming webinar! On April 11, 2023 from 10:30 a.m. to 11:30 a.m., you'll be able to tune in to our webinar to hear from our experts about our vision and current projects for our individual products, as well as the unified improvements and additions that will be globally implemented across Remote Desktop Manager, Devolutions Server, Devolutions Hub Business, and Devolutions Workspace. And as is our custom, we'll be having a live Q&A session for you to get answers, insights, and advice directly from Maurice and Sébastien!
Join us from the comfort of your own office chair for this interactive online event! Maurice and Sébastien look forward to meeting you!
About the speakers
Maurice Côté
Business Solutions VP
Still a software developer at heart, I am the VP of Business Solutions, tasked with helping our corporate customers in using our products efficiently, and making sure that our products fulfill their needs by monitoring our workspace in the IT industry. I have worked many years in the Medical Software field, and was 'that' Dev who was always taking care of the network infrastructure because... well... we could not afford to hire an IT guy. This makes me especially in tune with the business requirements of IT staff. Some would say I know just enough to be dangerous, but that's another story...
Sébastien Duquette
Director of Software Engineering
Hi there, I'm Sebastien. As Director of Software Engineering, I focus on ways that we can integrate and strengthen security across all of our products. To achieve this critical objective, I work closely with our various software development teams and provide ongoing training, tools, and guidance. I believe that security must be a shared priority and commitment across the organization, and I am proud to work for a company that never loses sight of this fundamental principle.
We missed you!
Coming Soon